Gamer Tag: Goatfather
Years Involved in Making Web3 Content: 3
Favorite Video Game Series: Age of Empires
Primary Hobbies: Downhill skateboarding, boxing, weight lifting, traveling, and recently scuba diving.
For most YouTubers, the idea of becoming a professional full-time content creator seems like a distant and dazzling dream. And for the past two years, that dream has been the driving force behind avid Web3 connoisseur Goatfather's professional career. While mostly geared towards all things Web2 and Web3 content, Goatfather has built up quite the diverse YouTube channel over the years. From AMAs to gameplay videos of classic and modern games, you will find that Goatfather's channel has something for just about everyone. Sitting currently at a modest subscriber count of over 2,000, we at Mazer Gaming eagerly look forward to seeing Goatfather's development as an entertaining content creator.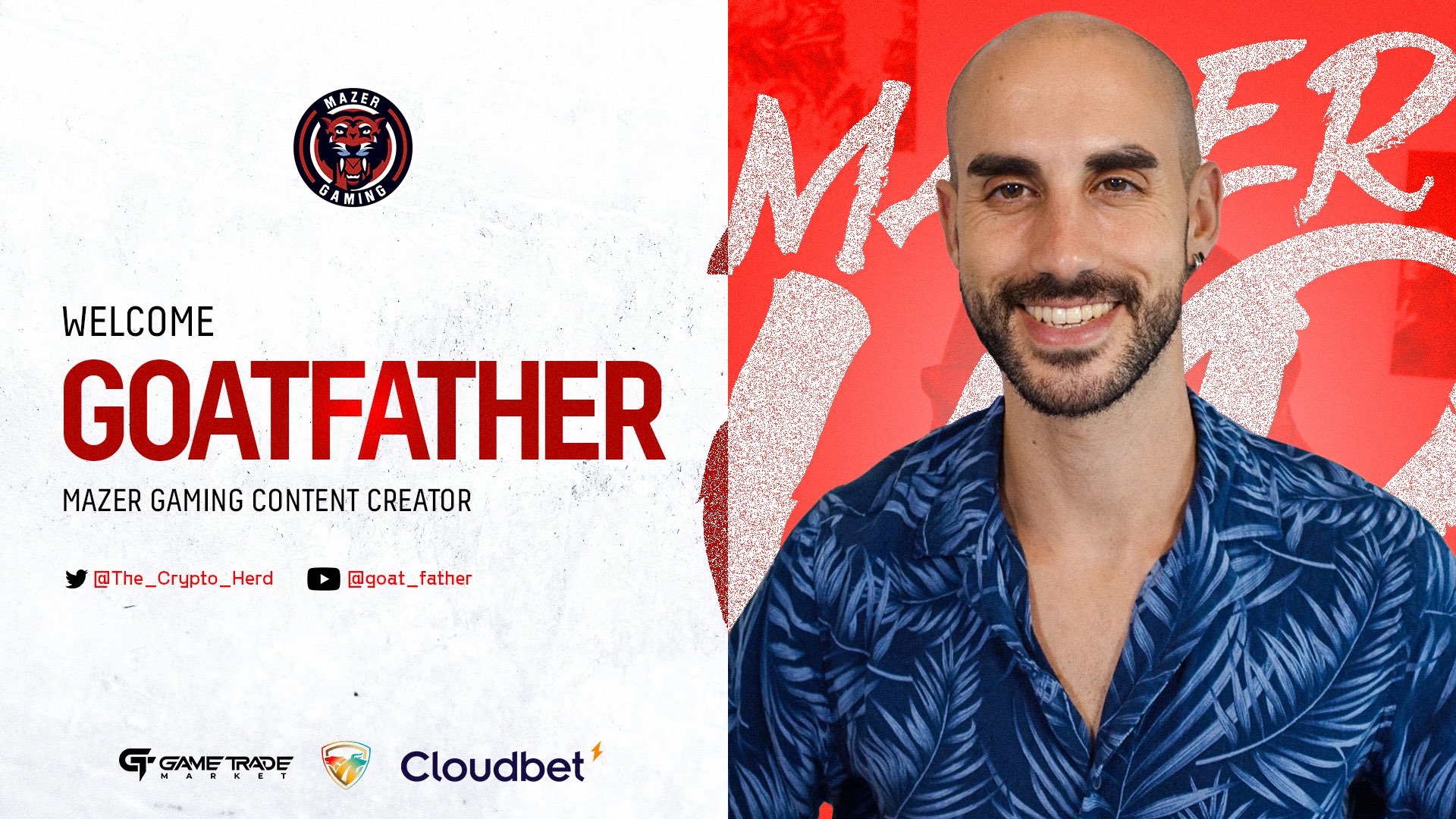 When asked about what he wants to accomplish during his time with Mazer, Goatfather had this to say, "I want to meet new people, learn and grow as a content creator. Since Mazer is a hub for gaming content creators, I think it will be the perfect environment to grow."
You can find Goatfather's socials here:
Twitter: https://twitter.com/goatfather_web3 
YouTube:
https://www.youtube.com/c/TheCryptoHerd