Gamer Tag: Maher
Years Competing in Melee: 6
Favorite Video Game Series: Super Mario Bros.
Primary Hobbies: Music, trying new food, and traveling
Today, Maher is recognized as one of Canada's hottest up and coming Melee Marth mains. After making his debut in late 2016, the former New Brunswick resident quickly made a name for himself. By Spring, he had meteorically nabbed a spot on his region's power rankings at number seven. And in 2018, Maher had finally reached the top in New Brunswick, dominantly holding onto the number one spot for the next four years.
Aside from competing in Melee, Maher was also one of the Picture Province's best overall Smashers. He had previously appeared on both of New Brunswick's Smash Bros. Wii U and Smash Ultimate rankings respectively.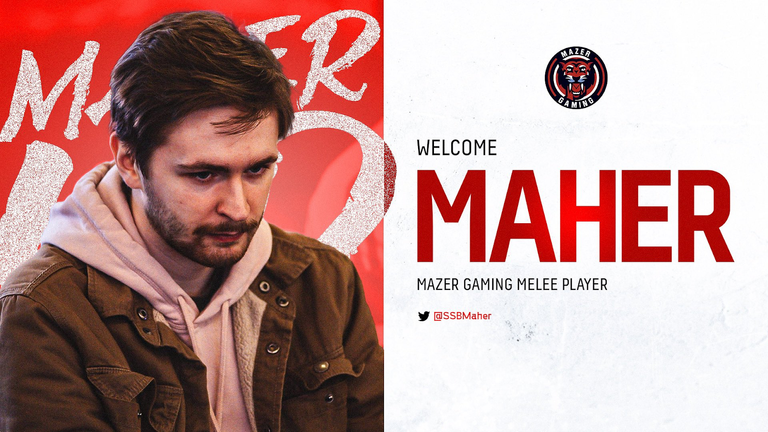 Though, by his own admission, the one thing that had originally held him back from reaching the next level was the lack of top-level competition where he lived. Traveling also proved to be a major hassle for Maher, as all of the larger, more stacked Canadian tournaments were always so dreadfully far away. And whenever he did decide to make the trip out to a big tournament, he'd either have to fly there, or brave a 8-20 hour drive, depending on where the event took place. Fortunately for Maher, after moving to Toronto (the quintessential hub for Canadian Melee) in late 2022, he now finds himself practically surrounded by world-caliber talent like moky, n0ne, and Zuppy. With so many reputable players living close by, and being a stone's throw away from Canada's top majors, Maher believes he has everything he needs to succeed in 2023. In his own words, "Now that I live in Toronto and have access to not only netplay but better players and ease of travel, you can expect to see me level up much faster and attend more events."
When asked about what he wants to accomplish during his time with Mazer, Maher had this to say, "With Mazer, I hope to be able to attend larger events so that I can compete at a higher level and also begin creating content. I do a lot of coaching on Metafy, so I hope to begin creating beginner friendly guides and tutorials and also grow my stream once I get started.
​You can find Maher's socials here:
Twitter: 
https://twitter.com/SSBMaher
Twitch: 
https://t.co/e5RkHM2B1u
YouTube: 
https://www.youtube.com/@maherssb1105
Metafy: 
https://t.co/ePnz44K0zC