GN: Gennosuke (Tony)
Years Gaming: Has been a competitor in fighting games since 2013
Primary Loves: Fighting games, gardening with his wife, going to the gym (he has been lifting for nine years now), and spending time with his two kids.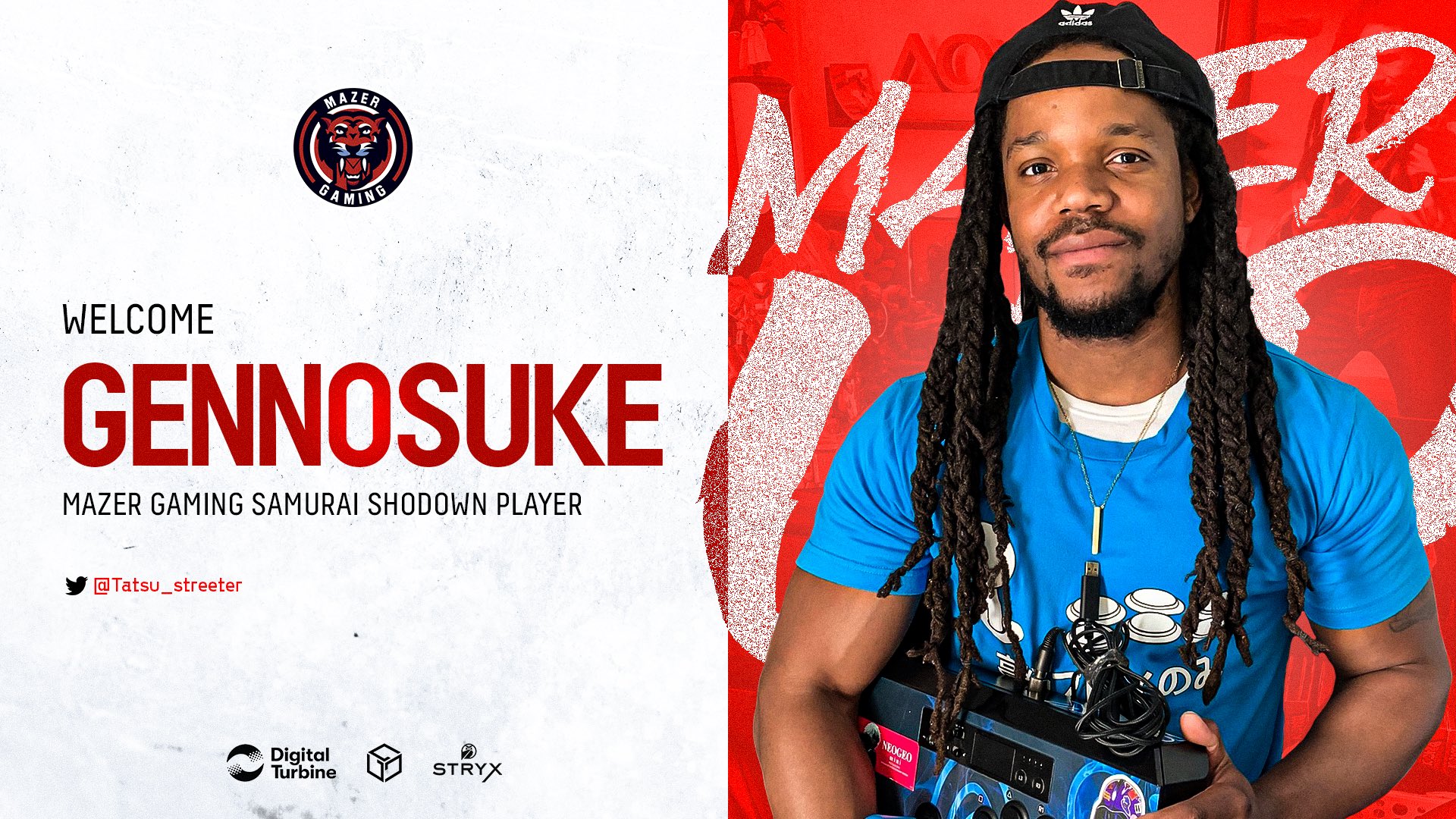 Gennosuke has been a part of the FGC (fighting game community) since 2013, with the first game he ever competed in being the acclaimed Capcom title, Street Fighter 4. He would compete for four years until taking a brief hiatus from fighting games until late 2018. 2019, though, is when Gennosuke would really tap into his full potential with the release of Samurai Showdown. Unlike most competitors who would normally end their first tournament run with a record of 0-2 or 1-2, Gennosuke would end his first ever Samurai Showdown tournament with a phenomenal third place finish. He would also attend Dreamhack Atlanta 2019, where he would place ninth in singles. Gennosuke's accolades would only continue to accumulate from there as would place first at several other tournaments such as Gamersturz Gauntlet 8 and Gamestaytion.
When asked about what Gennosuke wants to accomplish with Mazer Gaming during his time with us, he responded with "Going forward my intentions with our team is to capture my best performances under our banner and create stories for my family and friends for years to come!"
Mazer Gaming is ecstatic to enter the Samurai Showdown scene with Gennosuke as our first professional player in the series. We cannot wait to see the heights our new katana-wielding hero will reach in his effort toward becoming the best Samurai Showdown player in the world!
You can find all of Gennosuke 's social media here:
Twitter:
https://twitter.com/Tatsu_streeter
Twitch:
https://t.co/KoeWt2aR0b