IGN: skrat (Jack)
Years Gaming: Has been involved with Esports ever since his days in university
Primary Loves: Playing golf, making music, and building custom GameCube controllers

Throughout his life, skrat has had a deep love for competitive gaming. Growing up, some of his favorite games to compete against his friends in were FPS titles such as Call of Duty, Destiny, and Rainbow 6 Siege. However, he would never formally compete in any Esports tournament, preferring, instead, to play casually among his circle of friends. That all would change, though, during his time studying at the University of Alabama in 2019, when his roommate at the time introduced him to competitive Super Smash Bros. tournaments, which he instantly took to, taking up both Melee and Ultimate simultaneously. He would also secure a position on his school's Apex Legends team. First, as a player, and then as the team's coordinator this past spring.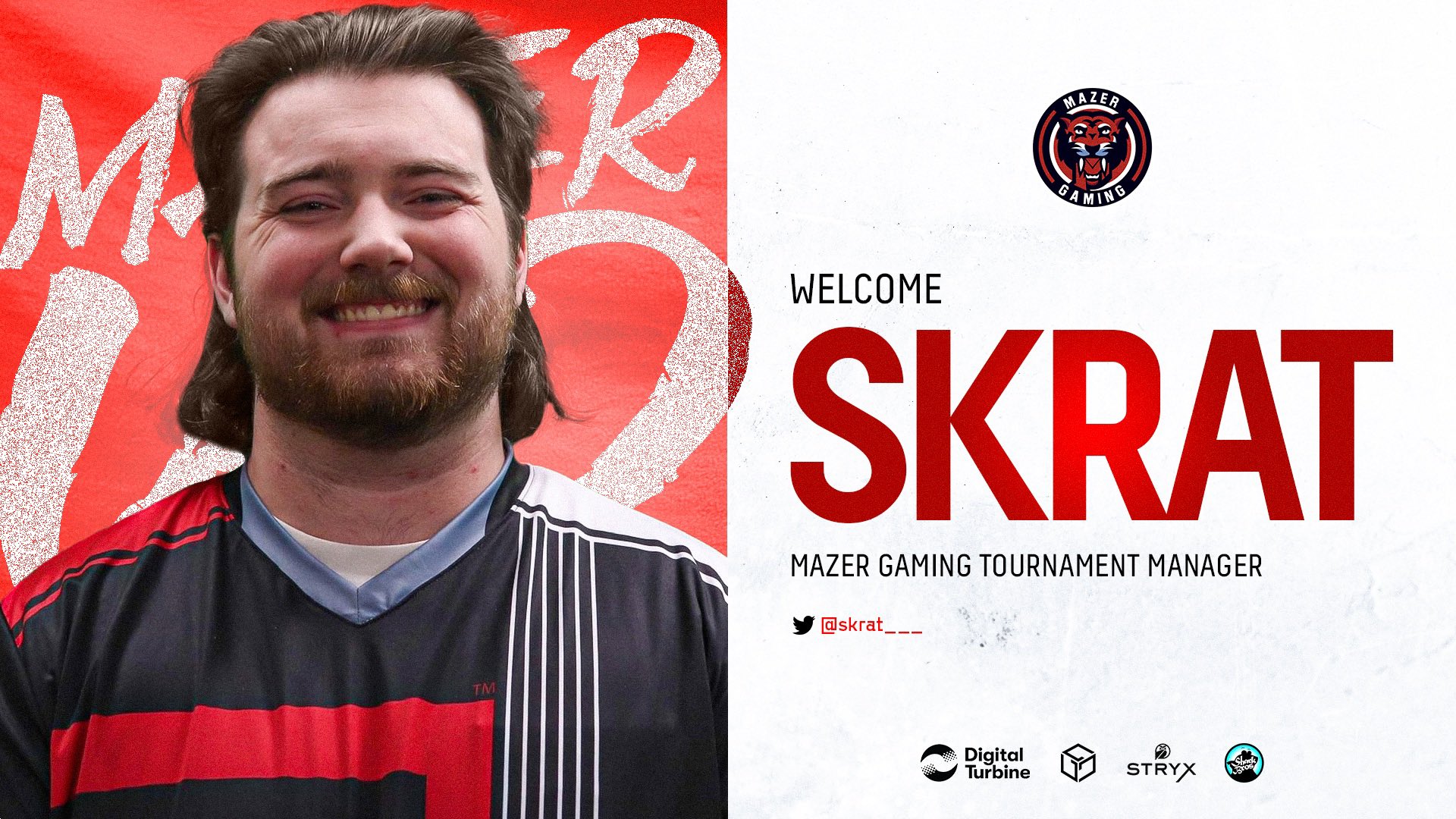 Alongside being an Esports competitor, skrat is also an accomplished tournament organizer, having first taken up running events during his second year of university by hosting Melee tournaments on his campus. He would also organize a weekly Melee tournament series from Sept. 2021 to April 2022 at a local bar in Tuscaloosa called, "Tuscaloosa Melee Circuit.", culminating in a two-day finale known as, "Loosa Lockdown."
When asked about what he wants to accomplish during his time with Mazer Gaming, skrat replied by stating, "At Mazer I'm excited to create fun and competitive tournaments for Smash, Apex, and other games, as well as growing the Mazer community and creating new opportunities for collegiate and amateur competitors."
You can find all of skrat's social media here:
Twitter:https://twitter.com/skrat___
Twitch:https://t.co/YfDJSX2P1H