IGN: Dadpool (Brandon)
Years Gaming: He has been a fighting game competitor for nearly a decade
Primary Loves: Fighting games, Magic the Gathering, tower defense games, Genshin Impact, and going to events with friends
When it comes to fighting games, Dadpool has dabbled into just about everything. After first starting his journey with the FGC (fighting game community) in 2013, Dadpool first started competing in games such as Ultimate Marvel Versus Capcom 3 (the game that helped inspire his gamertag), Project M, and Rivals of Aether. However, it was after his move to Southern California is when Dadpool's fighting game career would really take off, as he would soon discover Orange County's fabled Esports Arena and its highly-decorated fighting game tournament series WNF (Wednesday Night Fights). During his time playing there, Dadpool would be exposed to some of the most popular fighting games in the world like Dragonball FighterZ, Soul Calibur 6 and Granblue Versus. Besides competing in person, due to the pandemic, Dadpool also enjoys playing in online tournaments for rollback fighting games like Guilty Gear Strive, Dengeki Bunko: Fighting Climax, and the recently released MultiVersus.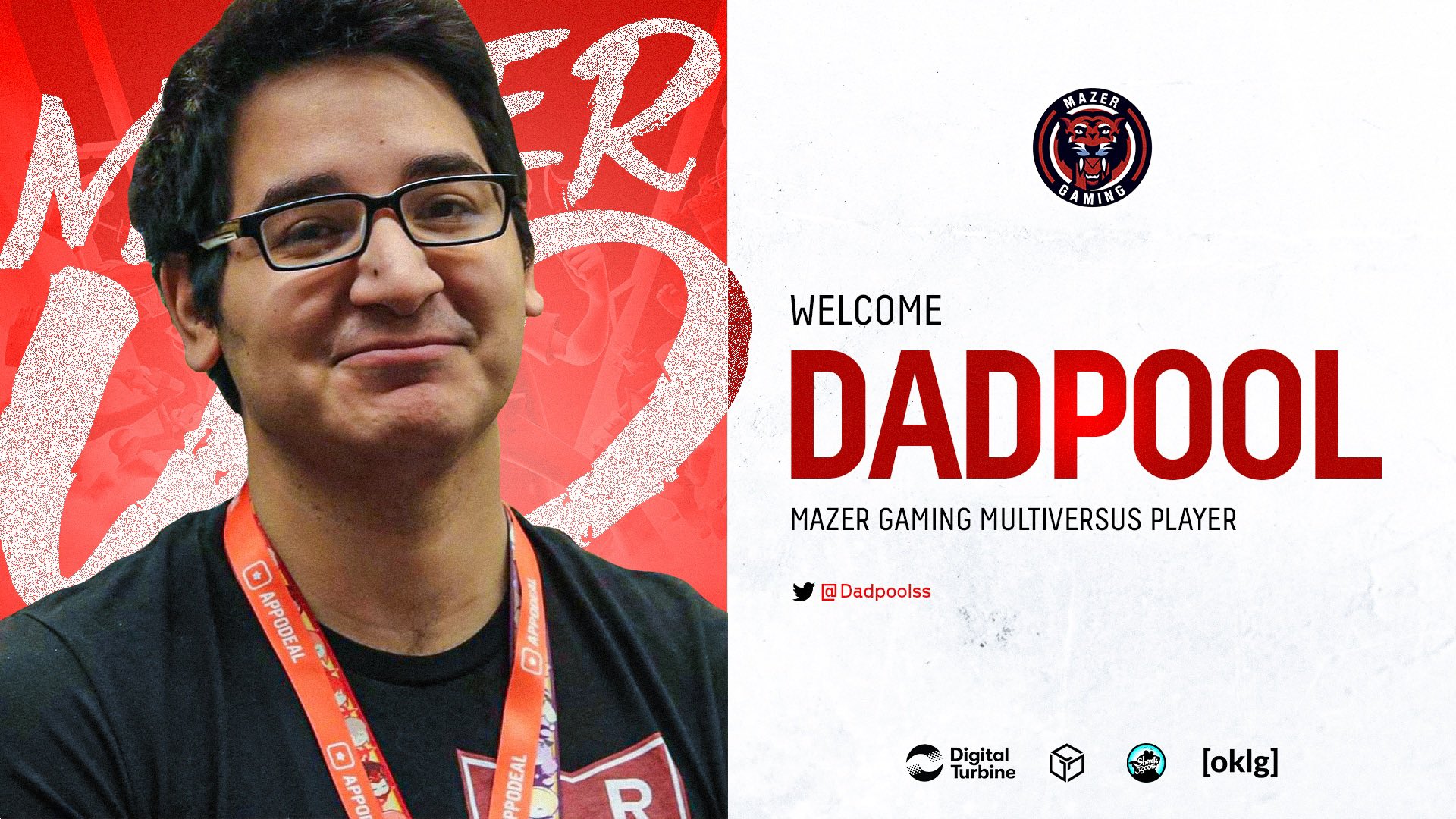 Besides his avid love for fighting games, Dadpool also partakes in speedrunning, with some of his games of choice being Nier Automata and Megaman 2.
When asked about what he wants to accomplish during his time with Mazer Gaming, Dadpool had this to say. "To be able to perform to the best of my ability with my team(mate) backing me up."
You can find all of Taggo's social media here:
Twitter:https://twitter.com/Dadpoolss
Twitch:https://t.co/GrfNpvOKRC