IGN: Mr.4bet (Fred)
Years Gaming: All of his life
Primary Loves: Gaming, Poker, disc golfing, and hanging out with his family
Mr.4bet has been a gamer since childhood, with his earliest memories of gaming being when he would play Super Mario Bros. on the Super Nintendo. Even now, 32 years later, his passion for gaming still hasn't wavered a bit.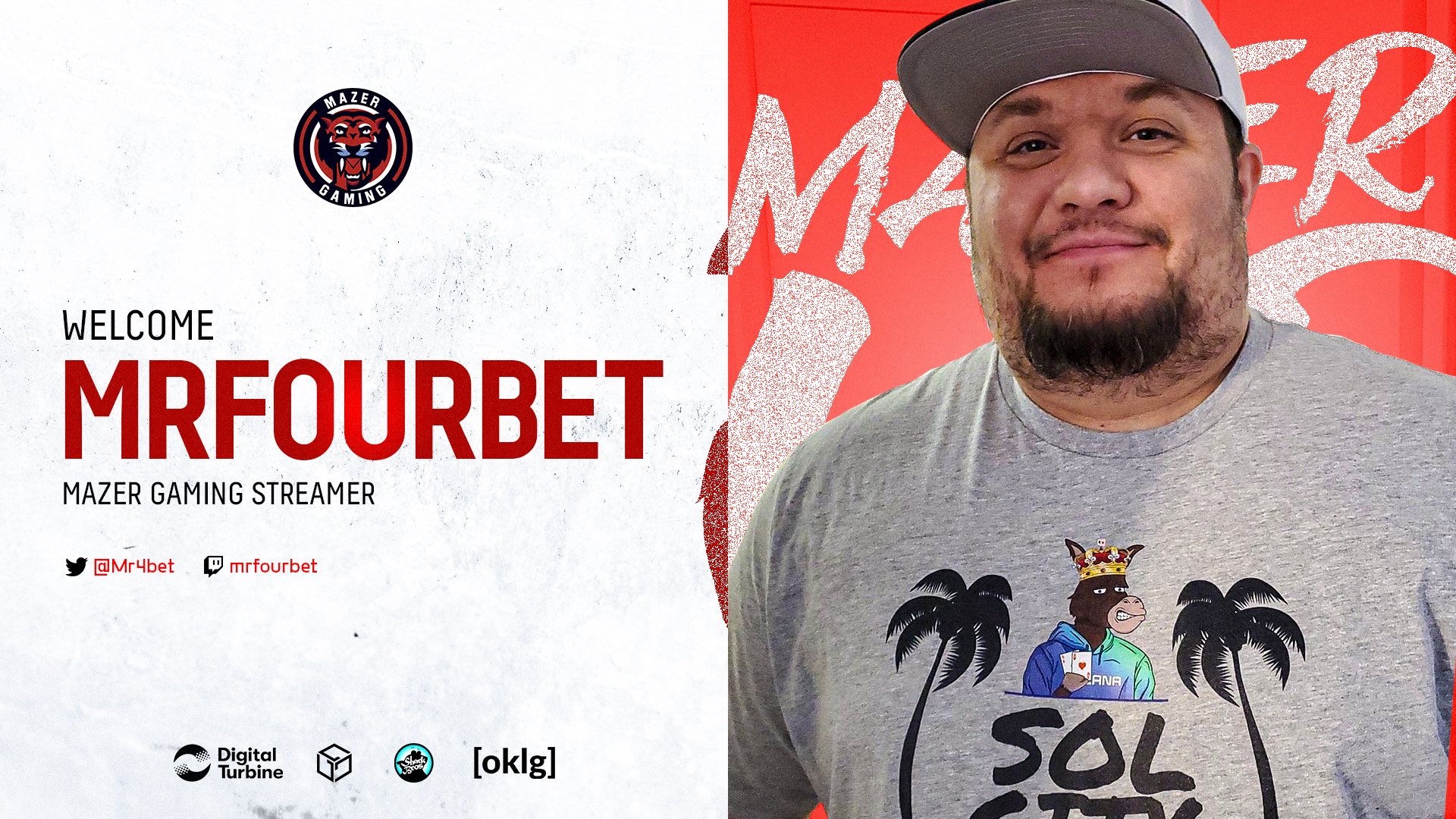 On top of being a lifelong gamer, Mr.4bet is a seasoned veteran in the realm of poker, having spent the past 15 years being a player, dealer, and a manager. He currently manages his own poker room, in addition to being an active player.
When asked about what he wants to accomplish during his time with Mazer Gaming, Mr.4bet had this to say. "With Mazer, I am excited to work with Web 3 companies that I wouldn't have the opportunity to work without Mazer."
You can find all of Mr.4bet's social media here:
Twitter:https://twitter.com/Mr4bet
Twitch:https://t.co/I83Nn4tKwp
YouTube:https://www.youtube.com/channel/UCzBoNfJ0nqaLbpG8bxeS4wQ